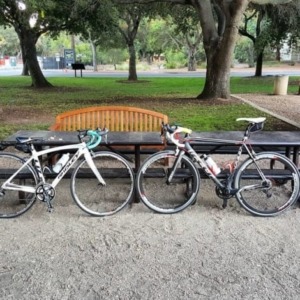 We support and advocate a balanced life by contributing to our professional and social communities.  We are actively involved in and supports non-profit organizations and institutions, both professional and civic.
We take pride in minimizing our environmental impact and footprint and are practically a paperless law firm, using digital file management whenever possible. We support and encourage our team to work from home and attend business events and meetings, in person, as needed.
We are focused, agile, and have a great reach, both domestically and internationally, and are actively engaged with many domestic and international organizations.
Stanford University
 University of California (UCSC)
Pozan University, Poland
Technopreneurship Center, Nanyang University, Singapore
 LES Graduate School Business Plan Competition
University of California (UCSF)
Silicon Valley in-bound international universities/delegates (e.g., Dongbei University)
TechFuture Group (SBDC)
TechLab Innovation Center
C4Cube Accelerator
West Company, Economic development organization serving entrepreneurs and microbusiness owners
SFMade, California: Adviser Global Innovation Summit, Business Committee
Association of Women in Science (AWIS)
STEM to MARKET National Accelerator
Licensing Executives Society, USA & Canada
Licensing Executives Society, USA & Canada
Licensing Executives Society, Silicon Valley Chapter
Palo Alto Area Bar Association
Defy Ventures, an entrepreneurship, employment, and character development training program for currently and formerly incarcerated men, women, and youth.
Full Circle Fund, a convener, connector, and catalyst helping changemakers build a better Bay Area.
Shoebox Ventures, a non-profit helping other non-profits
Association for the Sports and Athlete Professional
U.S.-Polish Trade Council
Vinnova (Swedish Governmental Agency for Innovation Systems)
California Israel Chamber of Commerce (CI-CC)
Techwadi, Building bridges between Silicon Valley and the MENA region
Victorian Government of Australia
ApexBrasil
Brazilian American Chamber of Commerce
British American Business Council
Pozan University, Poland
Advantage Austria
CIEChile
Technopreneurship Center, Nanyang University, Singapore
French American Chamber of Commerce
German American Business Association
Dongbei University China
Czech Invest
ProMexico
Swedish American Chamber of Commerce
City of Menlo Park, CA
Silicon Valley U.S. Export Assistance Center, U.S. Commercial Service, U.S. Department of Commerce
USPTO Silicon Valley Office